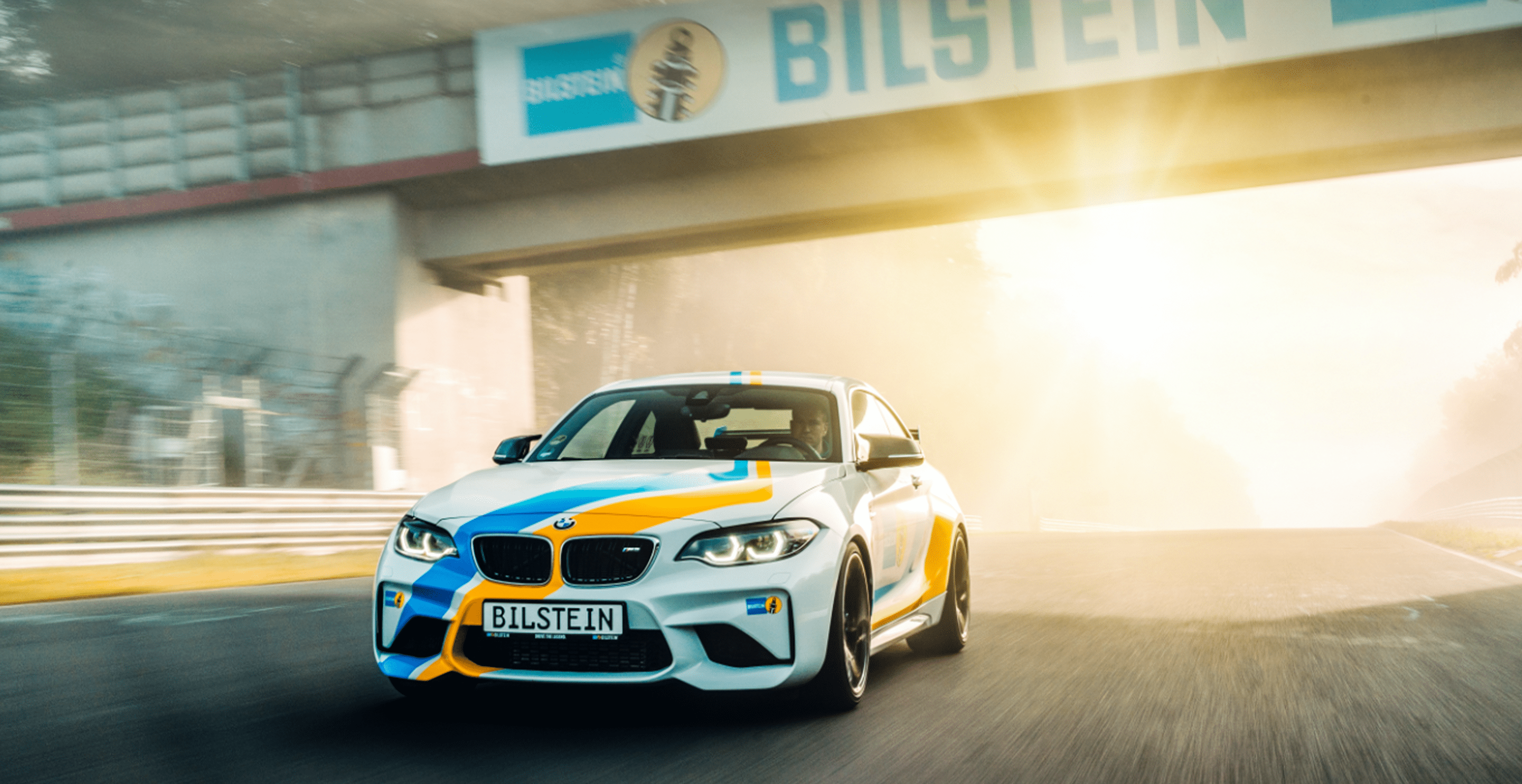 Company presentation
At BILSTEIN, we have been setting standards in suspension and damping technology for more than 70 years. Our team consists of over 4,000 employees, with locations in six countries.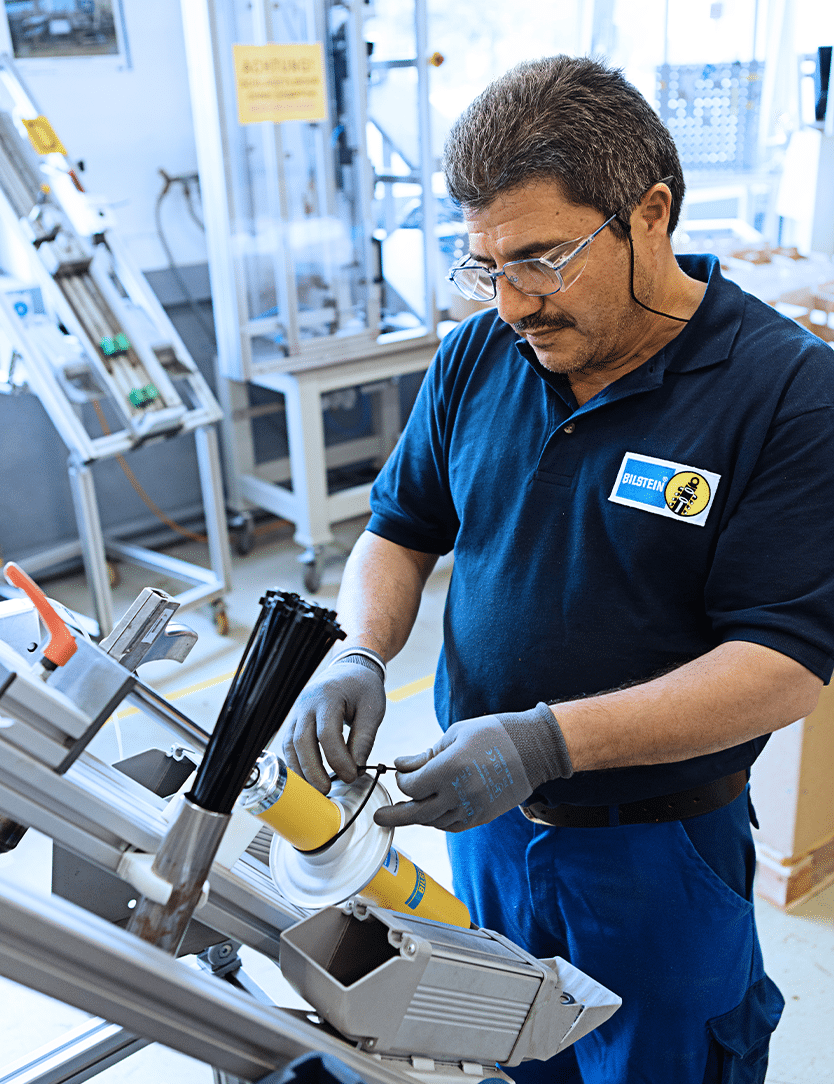 At BILSTEIN, we have been setting standards in suspension and damping technology for more than 70 years. Our team consists of over 4,000 employees, with locations in six countries.
OUR VISION
Performance without compromise
Our customers are among the most demanding automotive enthusiasts in the world. Future-oriented and technology enthusiasts, they expect premium products from us that revolutionise chassis technology. In order to realise this vision, we at BILSTEIN offer our employees an environment in which they can achieve great things and implement convincing ideas.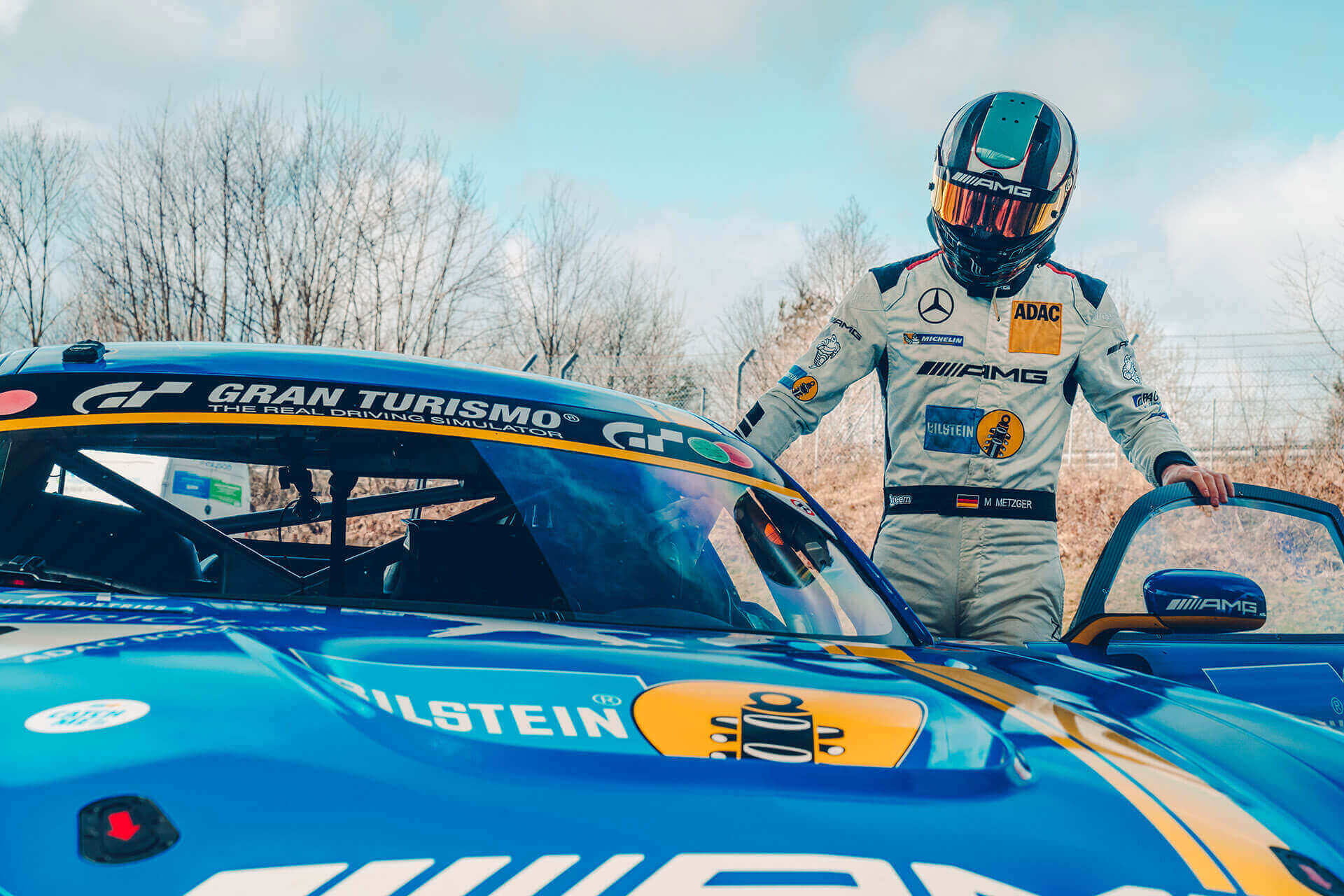 On par with the best
Driving dynamics is our passion: realising the perfect driving behaviour, building the perfect shock absorber – that is the motivation that drives us. Every day. For around 70 years. That's why we only know one claim: We shape the present and future of chassis construction.
Original equipment is a key driver of innovation: on a par with car manufacturers such as Mercedes-Benz, Porsche, Jaguar Land Rover or Maserati, we develop state-of-the-art chassis and shock absorber technologies that represent the absolute benchmark in many areas.
"You can't treat a car like a human being - a car needs love."

Walter Röhrl (German rally driver)
Tried and tested in motorsport – unbeatable on the road
We are traditionally at home in international motorsport. Numerous racing victories in both popular and top-level sport around the globe speak for "Performance made by BILSTEIN".
Our expertise in the development of original parts for renowned car manufacturers and our experience in motor racing directly benefit our customers: BILSTEIN offers a wide range of original equipment quality products for series replacement. We also offer track day drivers and tuning fans high-performance dampers and particularly high-performance sports and threaded suspensions for suspension optimisation.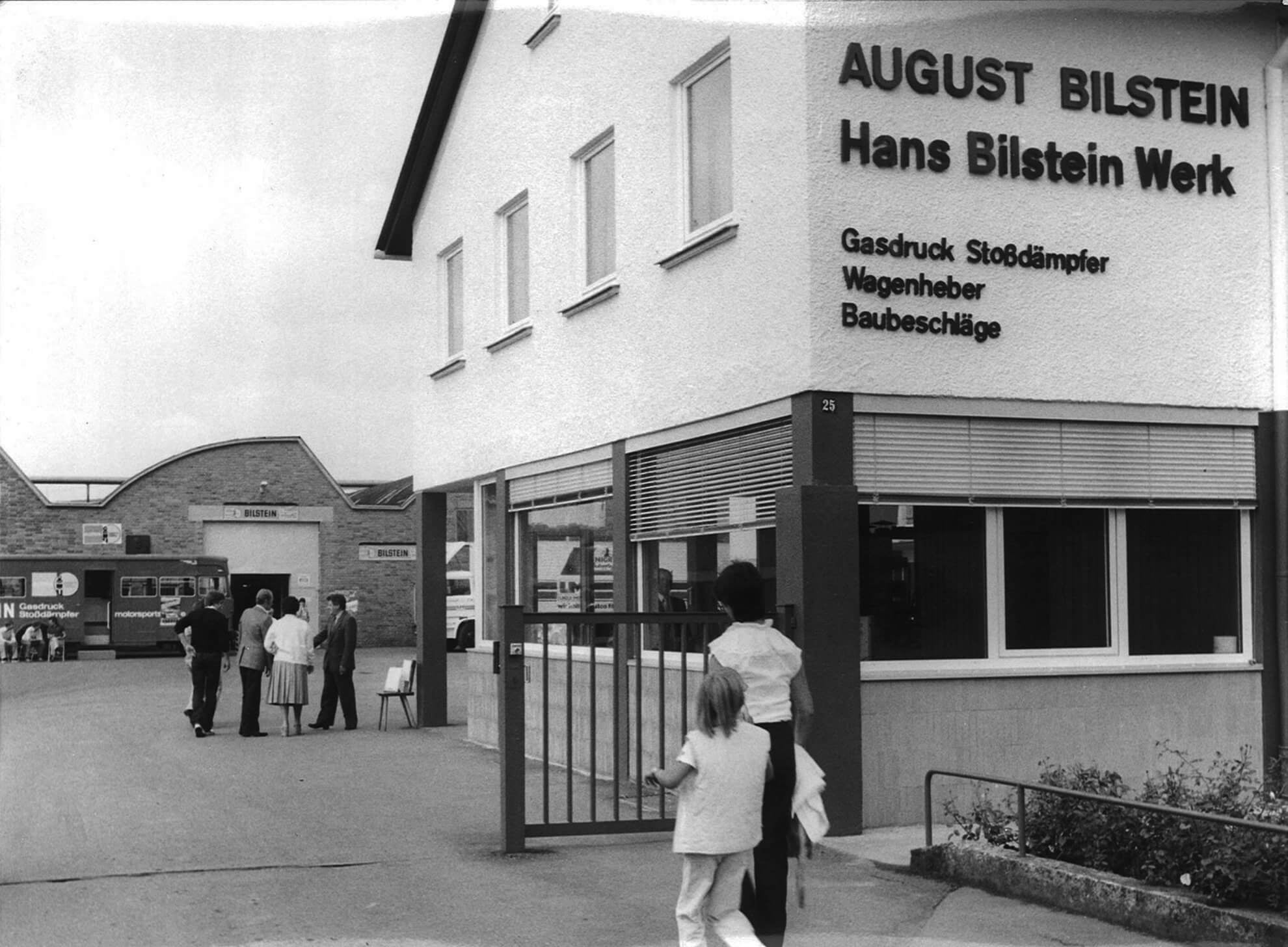 For 70 years in the top class
In 1873, August Bilstein began producing window fittings in Altenvoerde, Westphalia. But from 1927 onwards, his son Hans turned his attention to the manufacture of automotive parts.
After the Second World War, BILSTEIN concentrated on the development and construction of innovative shock absorbers. These are so successful that Mercedes Benz uses them as original equipment. In 1991, the company was taken over by Krupp Stahl AG; the company initially traded as Krupp Bilstein GmbH; after the merger of the Thyssen and Krupp groups, the name was changed to ThyssenKrupp Bilstein.
Discover our locations
From the small part to the big whole: Our departments
Our BILSTEIN Academy brings together more than six decades of expertise in shock absorbers and suspension systems. Our colleagues are not simply "silent custodians" of this treasure trove of knowledge, but technically skilled and communicative mediators.
As lecturers, we organize internal and external face-to-face and online training courses – primarily for employees, wholesalers and workshops. The content ranges from shock absorber production to suspension installation in the areas of series production, tuning and motor sports. In addition, there is technical support for workshops and the trade as well as the official BILSTEIN Service and Technical Centres.
We BILSTEINers never stop thinking outside the box and actively shaping our future. That's why we at Business Excellence are always on the lookout for new trends in the market in order to identify potential at an early stage and react to developments. In close cooperation with the management and the specialist departments, we develop strategies and solutions from this in order to position BILSTEIN securely for the future and to improve continuously.
Controlling provides important information for the planning, management and control of our company. Based on this information, the company management makes decisions for future developments and puts them into practice with the help of controlling.
Our technologies are anything but standard. They represent the pioneering spirit of us BILSTEINers and are milestones in the development of the automobile. Our engineers and developers are already working today on the damping technology and suspension of tomorrow.
At BILSTEIN, we firmly believe that good results can only be achieved by employees who work with passion and commitment. As an HR department, we see ourselves as the link between the company and people, supporting our colleagues in achieving their goals.
Our IT department takes care of BILSTEIN's information technology infrastructure. In addition to the computers at the workstations, this also includes the telephone system and mobile phones of the employees.
Our Logistics department plans, coordinates and controls the value chain and enables effective execution of all necessary processes to distribute our products worldwide. Through the international network to all locations, we ensure a smooth flow of information and goods.
BILSTEIN cannot do without advertising, no matter how good our products are. Our marketing unit places particular emphasis on digital platforms and the effective coordination of our social media channels.
Our motorsport history began when Mercedes-Benz first installed BILSTEIN gas pressure shock absorbers in their rally cars. Soon after, Porsche joined as a motorsport partner, followed by BMW, Alfa and others. In 2012, BILSTEIN Motorsport celebrated its 50th anniversary. You can find more information about our motorsport commitment in our theme world.
Procurement & Supply Management
The procurement of high-quality raw materials, components and materials for our entire product range is a demanding challenge that our procurement & supply management department takes on every day.
Our Product Management department is where the world revolves around vehicles: this is where products get their name and values.
Our Product Management department coordinates and monitors the product portfolio throughout its entire life cycle. We deal with product analysis, the product concept and product optimisation. This means from conception and development to market entry, marketing and also market exit.
We are the link between development, production, sales and marketing.
The world's major automotive brands trust us – and not without reason. Experience shows how important it is to have a clearly defined quality strategy. From the vision to projects to measures to ensure defined quality requirements, we are constantly working on our high benchmark.
Our sales department is responsible for distributing and selling our products to end customers and wholesalers. Our main aim is to build and maintain long-term customer relationships for BILSTEIN.